At 'Transform Fitness' our members are not just clients, they are part of a results based culture and a motivating family where we offer a holistic approach to training that inspires a lifestyle change opposed to short lived unhealthy results.studio
We provide not only a service that is undoubtedly head and shoulders above the rest, but we also offer a friendship as we share in your journey of inspiration.
When you walk through our doors we ask you to turn your back on your limiting beliefs as you go into battle with yourself physically, emotionally and mentally in order to emerge a true warrior … defeating your own physical and mental barriers.
Our Vision
Our VISION at Transform Fitness is to "TRANSFORM every clients life through ongoing EDUCATION, SUPPORT and INSPIRATION!"
At Transform Fitness you will also EXPERIENCE a TRAINING SYSTEM that not only GUARANTEES RESULTS or YOUR MONEY BACK but also provides a FUN, exciting atmosphere, where all of our workouts are designed to SHRED the most amount of FAT in the shortest amount of time possible!
Transform Fitness' philosophy is that health and fitness is not just about having a slim waist line and a toned body, it is a way of life that involves having a healthy heart and lungs, a strong mental fitness, a balanced diet and muscular strength/endurance to deal with the pressure of everyday activities.
Transform Fitness has helped thousands of men and women look and feel the best they have felt for years, without having to be committed to a Gym and eat food that is just not for you.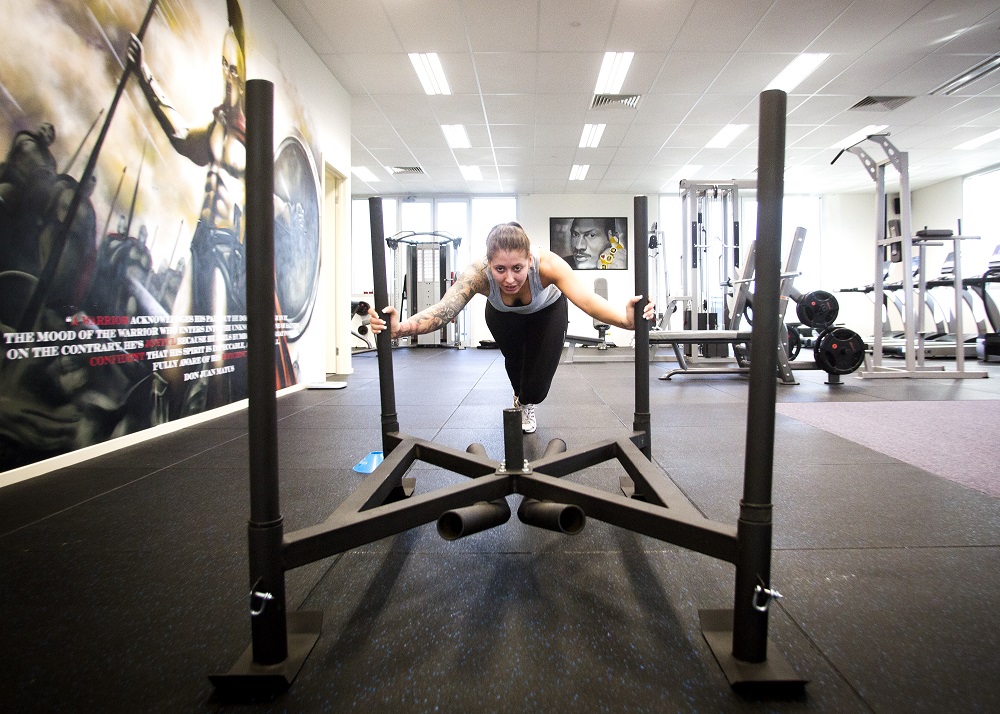 What Else Can you Expect to Find When You Visit Us?
No Crowds or Intolerable Members
Our Memberships are earned not bought, and the total number of memberships available to the public are intentionally capped to ensure that memberships are extremely limited so you never have to worry about obnoxious members, crowds or lining up for equipment.
Personlised, Tailored Service
Get introduced to our 30-min training system for all of our services, where members learn how to get 'results to live, not live to get results'. With our scientifically proven FIRE and ICE training systems you get the fastest results possible in half the time!
Accountability & Coaching
From Melbourne's most sort after, experienced and Expert Trainers to GURANTEE you SUCCESS and make sure you are equipped with all of the TOOLS and SECRETS to get a Lean Fat FREE Body!
The Largest Studio in the Area
Our Studio is air-conditioned and over 360m2 in size. It offers a balcony with amazing views to sit down and relax after a hard session and the latest state of the art equipment to get you into the best possible shape of your life. We also have female and male change rooms, toilets and showers so you can get straight to work after that awesome workout.
Bi-Monthly Challenges
We offer short-term challenges throughout the whole year to keep you on track and to also help maintain your focus for specific occasions that may be coming up throughout the year. These Challenges are fun and exciting as well as the opportunity to WIN amazing prizes $$$
A Money-Back Guarantee!
Get the results you want… or you pay nothing! We are so confident that our training is the best that we offer a full, unconditional money back guarantee. If you are not satisfied with our Personal Training Studio, you can get a full refund no questions asked, no hassles.
Working together, we'll find the plan that's right for you...
F.I.R.E


6 ON 1 TRAINING

Transform Fitness Group FIRE Training is the most effective way to melt fat and tone up fast while training with your peers. This fun and supportive group training program is available for all fitness levels.
Get 3
FIRE Workout Sessions
FREE 7-day Jumpstart Fat Loss Meal Plan
Plus FREE Secret to Abs Report
I.C.E.


Group Training

Tired of not getting the results you want in large classes or crowded gyms? Maximize your fitness & fat loss with our ICE group program! The science-based approach behind our ICE training program will allow you to burn up to 3 TIMES MORE FAT compared to other cardio programs. 
16 Day VIP PASS
16 days of unlimited ICE group training
Access to 15 Sessions per week
FREE 7-days of Fat Loss Secrets delivered direct to your inbox