Congratulations, you're all set!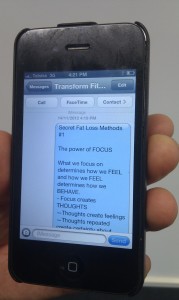 From our Grand Opening on December 8th you will receive
1 Secret Fat Loss Method everyday for 14 days delivered straight to your mobile phone for FREE!
This our way of saying Thank You for celebrating the Grand Opening of our brand NEW Personal Training Studio with us.
Enjoy and please feel free to contact u if you have any questions 🙂